Real-Time, Remote Ground Water Monitoring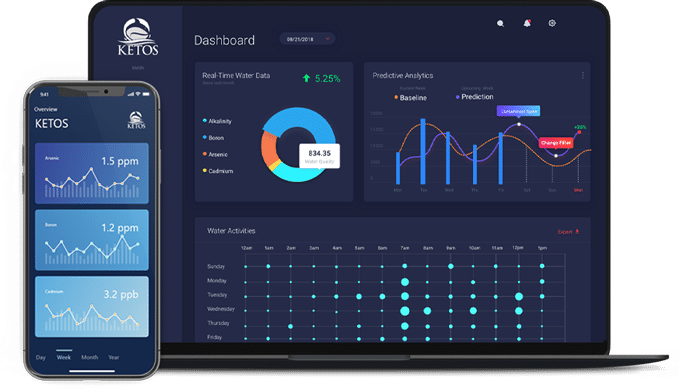 Problems Solved Before They Happen
We help you identify water quality issues before they impact your business. Real-time insight into water quality allows you to be proactive and ensure that you meet safety, quality, and compliance requirements – all while saving time and money.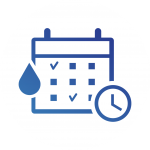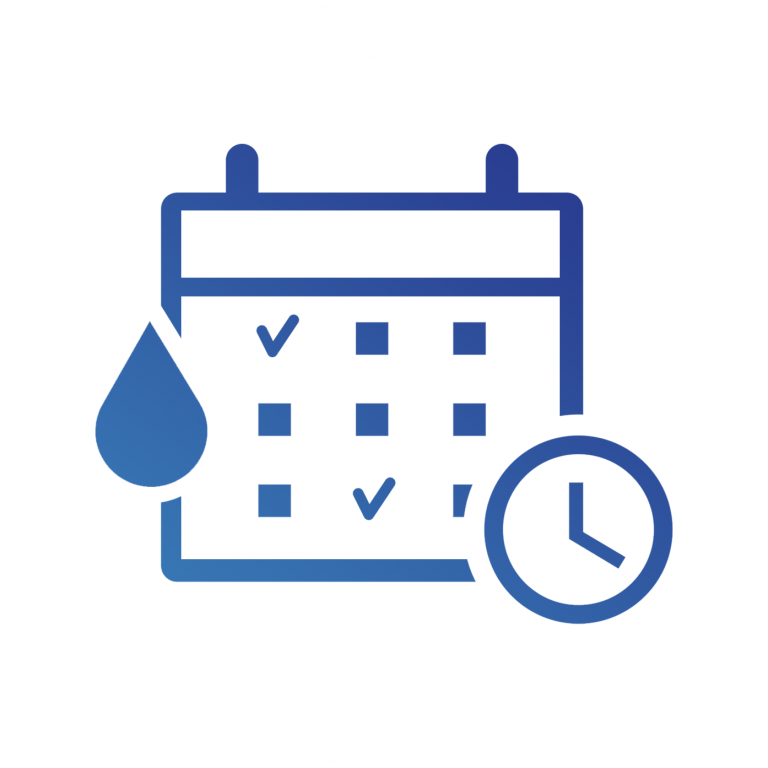 There's no longer a need to rely on operators to grab samples, send samples to a lab, or run tests in the field. Schedule the SHIELD to test water on a schedule that best suits your needs.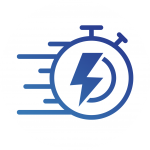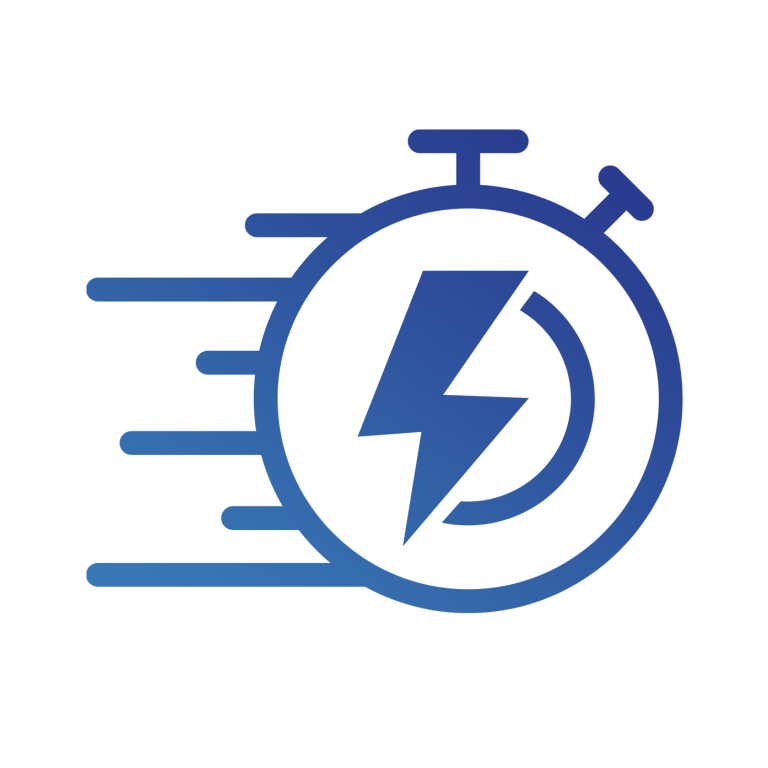 No more waiting for test results. Know if your water meets safety, quality, and compliance standards in real-time.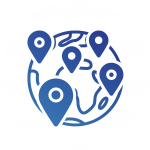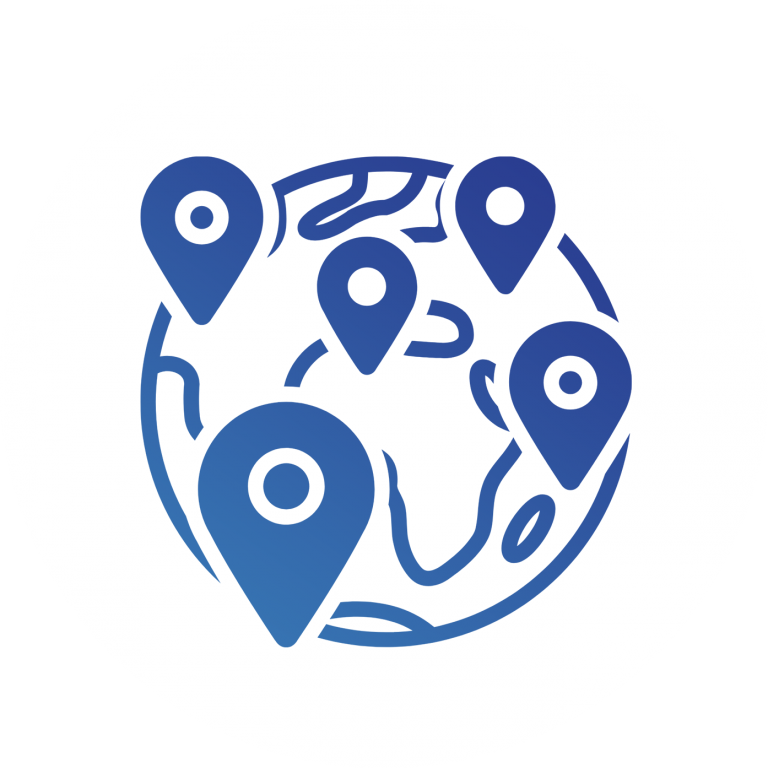 No manual sampling testing, calibration, or clearing required. KETOS is completely autonomous and delivers real-time data to your device – anytime, anywhere.
KETOS: Remote Water Quality Monitoring
Water Quality data in real-time. The KETOS SHIELD autonomously monitors water quality and provides lab-accurate water quality data to the KETOS platform in real-time. No waiting for lab results. No manual sampling and testing. No maintenance. No calibration.
The SHIELD autonomously samples water from any source including groundwater, inlet, process water, wastewater and more. Set up and sampling never interrupt your processes or systems.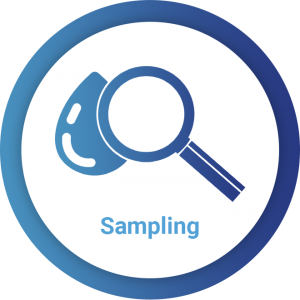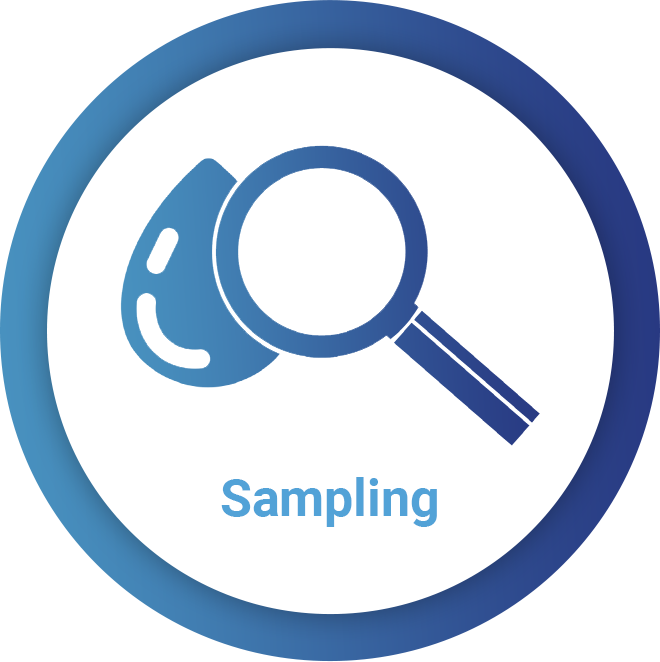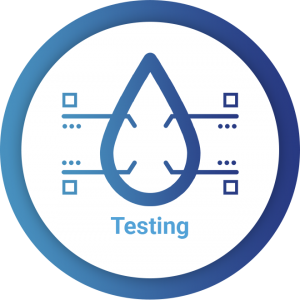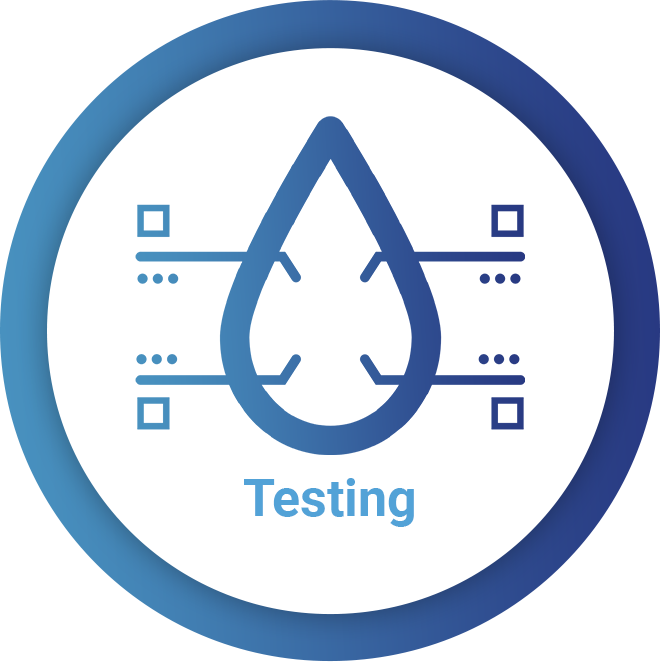 KETOS tests water quality across dozens of parameters including environmental, inorganics, nutrients, and heavy metals and delivers lab-accurate results in real-time. Additional parameters are continuously added.
The SHIELD is a fully autonomous device that self cleans and calibrates without manual intervention.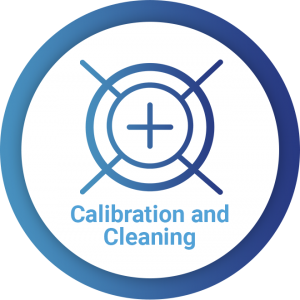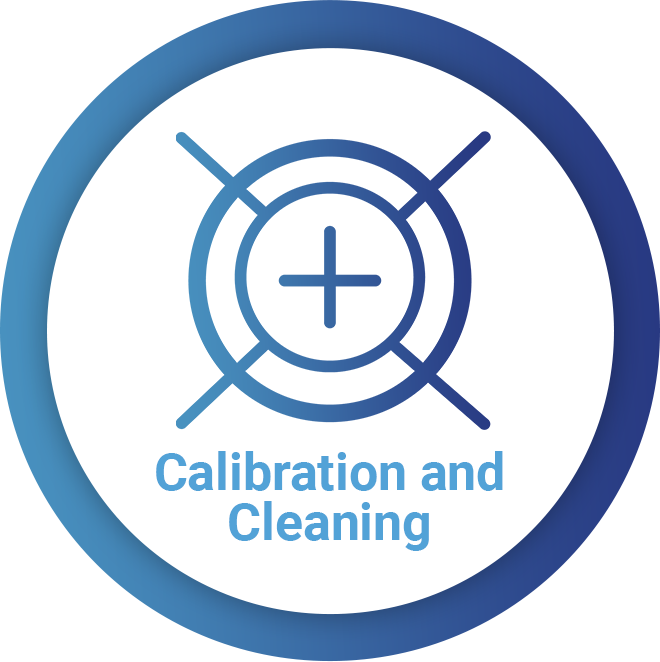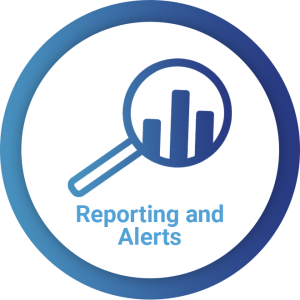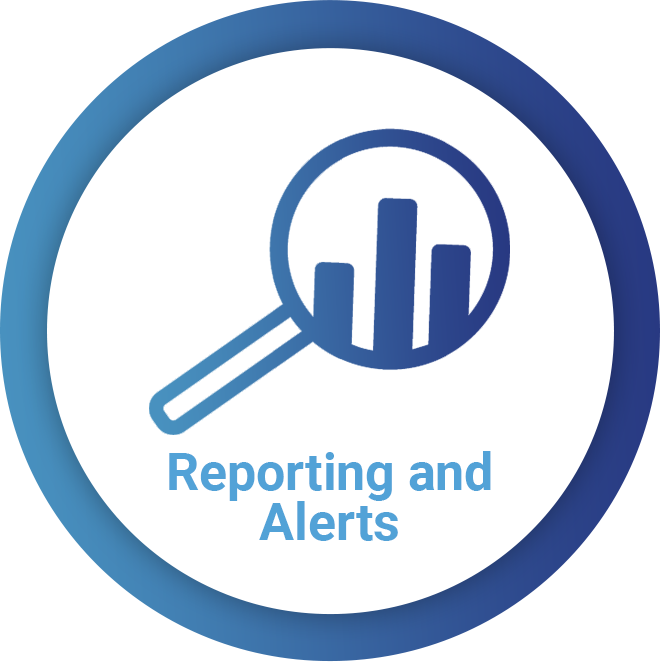 Lab-accurate results are delivered to the KETOS SaaS software platform in real-time. Operators and management have a comprehensive, real-time view of the entire system all in a single dashboard, and threshold-based alerts can be configured and automatically delivered via email or mobile device.
As water quality data is collected and stored in a data warehouse, operators and management are able to analyze water quality trend data and even leverage predictive algorithms over time.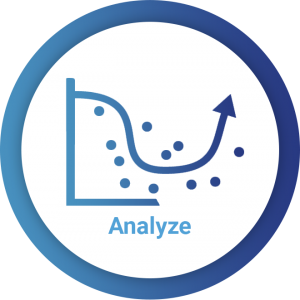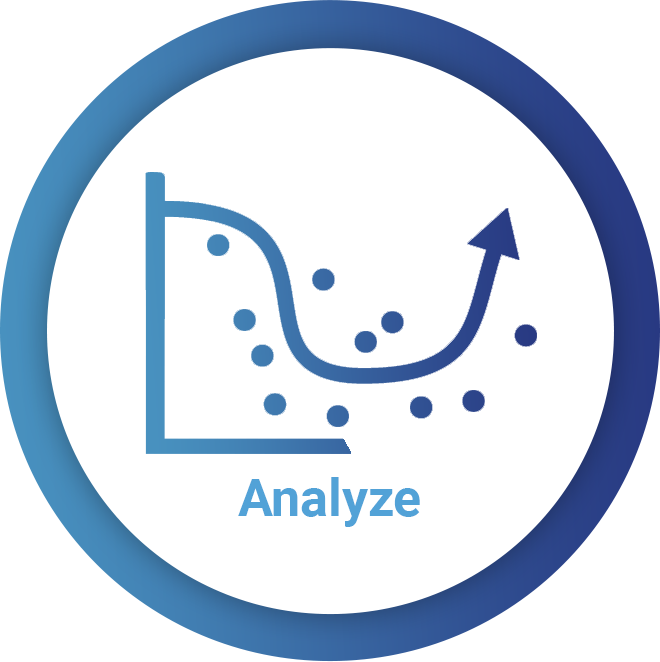 Learn How KETOS Could Work for You
Lab-Accurate Water Quality Data in Real-Time
Our goal is to enable water operators and management teams with the lab-accurate water quality data in real-time so they can make impactful decisions that save time and money. Whether your aim is compliance, product quality, safety, efficiency or savings – KETOS will provide that data you need to meet those targets.














The water found beneath the earth's surface, in fractures of rock formations or pores in rock, sand, soil, and gravel, is classified as groundwater. Although only 30% of globally available freshwater exists as groundwater, groundwater supplies drinking water for 51% of the total U.S. population and 99% of rural populations. Understanding and safeguarding these aquifers is of utmost importance to ensure the safety of those communities that rely on them.
Groundwater monitoring is essential and leads to a better understanding of water quality within a given environment. Robust sampling and monitoring programs enable communities to understand their underlying water supplies and the safety of those resources for consumption and various uses. Monitoring and sampling groundwater with increased frequency and more accurate methods (including applying the latest technology, automation, and IoT as much as possible) allow multiple stakeholder groups to represent the overall health of their groundwater more precisely. Across the country, the United States Geological Survey (USGS) and other governmental and non-governmental organizations are leveraging available technologies to help make water sampling and testing cheaper, more accessible, and more accurate. Remote or rural locations reliant on pumped groundwater for their water supply needs are leading candidates for utilizing these new automated monitoring technologies. By leveraging automated technology, human intervention becomes unnecessary, enabling accurate testing in remote locations at regularly prescribed intervals. In addition, early detection of contaminants in groundwater can lead to faster implementation of safety measures or execution of remediation actions to ensure the safety of communities or other users of pumped groundwater.
A national framework for groundwater monitoring in the United States, the National Ground Water Monitoring Network (NGWMN), led by the USGS, collaborates with various stakeholders and groups capable of monitoring groundwater levels in aquifers nationwide. Federal, state, and local agencies often collaborate to build and refine this framework, which allows for the tracking of water quality, depth, density, and other water quality-related criteria essential to understanding aquifers' status and health. The more this framework can be standardized and designed to capture the most accurate, up-to-date picture of groundwater health, the better governmental agencies and communities can react to deteriorating conditions. Increased testing frequency can lead to earlier detection of pollution events and help prevent widespread contamination of groundwater. When groundwater becomes widely contaminated, remediation can become costly. While natural processes for water cleansing can take decades, even technological processes may take years to resolve, so monitoring is vital to groundwater health. Remediation is most effective when monitoring catches contamination events early. Unfortunately, some instances of aquifer contamination can become so extensive that remediation programs cannot be implemented, and other sources must be identified for consumptive and non-consumptive uses.
Many organizations need a clear groundwater monitoring definition to ensure they correctly observe trends and understand monitoring objectives. Typically, groundwater monitoring is the formal process of collecting water readings at regular or predetermined intervals to understand what factors (if any) affect quality, consumption, or general availability levels.
Many communities are concerned about the safety of their groundwater reserves and the threat of potential contamination events. For example, groundwater can become contaminated by leachate from surface runoff related to agricultural activity, landfills, or other industrialized areas near natural aquifers and require remediation efforts or the abandonment of the aquifer.
Groundwater Monitoring Wells: What They Are and Why They Are Important
Groundwater monitoring wells allow organizations to collect groundwater for scientific studies or assist in regulatory decisions. Wells can collect water quality data and also measure water levels. This provides a window into the overall health of an aquifer, a location that is difficult to study. Monitoring wells allow for direct sampling and measuring through physical and chemical analysis. This type of analysis dictates that regular and ongoing sampling occur and that changes to aquifer health or detection of contamination can occur promptly.
Communities and organizations leverage monitoring wells for groundwater to observe aquifer levels, groundwater flow direction and velocity, water quality and chemistry, and other conditions. For example, they can provide samples to help communities determine groundwater quality and determine the elevation of the water in which the well is located. The differences between observation and monitoring wells are slight, and often the term is used interchangeably. Observation or monitoring well typically refers to a non-pumping, non-potable well. Monitoring wells can travel through multiple geologic layers and formations with screens placed at different elevations to provide multiple sampling depths.
The perforated or screened sections of monitoring wells can be placed at any elevation along the borehole where sampling of the aquifer is essential. Production wells, those for groundwater extraction, tend to be designed to reach and collect available groundwater and often travel through various geologic strata. A groundwater monitoring well is typically positioned to monitor pollutants and contaminants at predetermined locations. Different pollutants have distinct characteristics and densities that require sampling at various elevations along the depth of the well. Monitoring wells are best placed in-between potential sources of contamination such as landfills, industrial operations, agricultural facilities, or mining operations. The direction of groundwater movement and velocity is also needed to know where contamination might move. Monitoring wells placed in-between these point sources of pollution and production groundwater wells can provide early warning and detection and prevent the distribution of contaminated water. The careful site selection, construction, maintenance, and decommissioning of these monitoring wells is necessary to ensure that contamination can still be detected and communities remain safeguarded.
Groundwater Monitoring Well Installation: What to Expect
Groundwater monitoring well installations may differ or require unique placements in certain areas based on the location, the individual regulatory requirements within the region, or project-specific purposes. However, standard wells are typically constructed of groundwater monitoring well supplies such as PVC and installed in boreholes with a sand pack around the well screen.
The United States Environmental Protection Agency (EPA) offers monitoring well installation guidance. They provide organizations with general and specific considerations for designing, constructing, and installing groundwater monitoring wells to collect samples. These suggested approaches were created to ensure that any groundwater monitoring well designs can accurately determine groundwater quality at any given site. The guidance, of course, differs from place to place, according to various site-specific conditions.
Those designing and installing wells should choose a design based on the collected field data during a hydrogeologic site examination and a review of existing data. No two sites would have the exact geological features as other well sites, leading to differences in site selection and well characteristics. These variables must be considered before constructing short and long-term monitoring wells. Designs should account for important variables, including:
The purpose of the well (monitoring, sentinel, production, mass-capture, etc.)
The duration of the monitoring program
Potential contaminants and parameters
Subsurface and surface geologic conditions on-site
Site conditions
Hazards related to health and safety
EPA and Groundwater Sampling Guidelines
The EPA suggests that, when collecting samples, among other requirements, these EPA groundwater sampling guidelines should be met:
Storing collected samples in a secure location
Sampling from the cleanest to the most contaminated areas (and not vice versa)
Keeping samples in the custody of the sample custodian
Maintaining chain-of-custody documentation
In addition to the EPA, ​​the U.S. Geological Survey (USGS), in collaboration with its various partners, uses monitoring wells to monitor groundwater levels under the National Groundwater Monitoring Network (NGWMN) framework. USGS groundwater monitoring offers another layer of monitoring to help communities and organizations understand the underlying health of groundwater resources.
The data collected by federal, state, and local agencies (under the SECURE Water Act of 2009) is helping to build and optimize a national network of wells designed to meet measurement criteria across accessibility, quality, density, and frequency requirements.
The EPA recommends that organizations develop clear and concise data quality objectives (DQOs) for sampling programs and disseminate the goals to all water collection and sampling parties. Sampling programs and subsequent use of data need to have clear definitions with guidelines for processes related to site assessment, well construction, well performance, contaminant detection, remediation, and compliance monitoring. In addition, all descriptions and parameters of these programs need clear intent in their design and communication to ensure that all parties and stakeholder groups understand each stage of a monitoring well's construction, sampling, and testing.
How Technology is Changing EPA and Groundwater Sampling and Analysis
As mentioned, groundwater sampling and analysis, when handled manually, must adhere to specific protocols to avoid cross-contamination, improper handling, or loss of data integrity.
However, once organizations required to meet EPA (or other federal, state, or local) guidelines transition from manual sample pulling to automated sampling via KETOS, many groundwater monitoring steps become autonomous. For example, samples would be drawn from all individual units of a modular setup, ensuring that no cross-contamination or mislabeling of samples can occur.
A KETOS Shield automatically extracts and analyzes water samples from groundwater monitoring wells. This machine is self-calibrating and self-cleaning, and maintained by KETOS personnel. Results with lab accuracy, produced rapidly and directly on-site, are the result of this process. After sample extraction and analysis, the data is transmitted directly to the water operator in real-time, who can then file reports based on the data and immediately alert the proper stakeholders if the groundwater has fallen outside of predefined parameters. In addition, the information is transmitted directly to the cloud. As a result, it is accessible to the operator at any time, enabling universal access to both the latest analysis and historical data, making reporting and identifying trends easier and more manageable than ever.
Under the USGS Next Generation Water Observing System (NGWOS) program, IoT technologies are being leveraged to help create more data points. As a result, the details of water quality findings are made available and accessible to the public. The USGS is currently monitoring groundwater quality via real-time sensors in all parts of the United States (including its territories). The growing adoption of water technology in the coming years will further help government and private organizations understand the underlying health of groundwater across the country. Data and information are becoming more regular and denser as automated testing allows for a more accurate picture of how groundwater is affected by various factors, including climate change, waste disposal, population growth, agricultural practices, et cetera.
Increasing education about groundwater aquifers and having more data from robust monitoring and sampling programs will allow for the better design and implementation of management practices. Additionally, by understanding how contamination happens and mapping how contamination can spread more accurately, communities and businesses can adjust their habits above ground to protect the often overlooked and underappreciated water below.