Lab-Accurate Water
Quality Monitoring with the KETOS SHIELD

Autonomously monitor dozens of parameters at any frequency in real-time. Transform conventional water monitoring with the EPA-compliant KETOS SHIELD.
Join Our Upcoming Webinar:
How to Maximize Resource Efficiency in Controlled Environment Agriculture Operations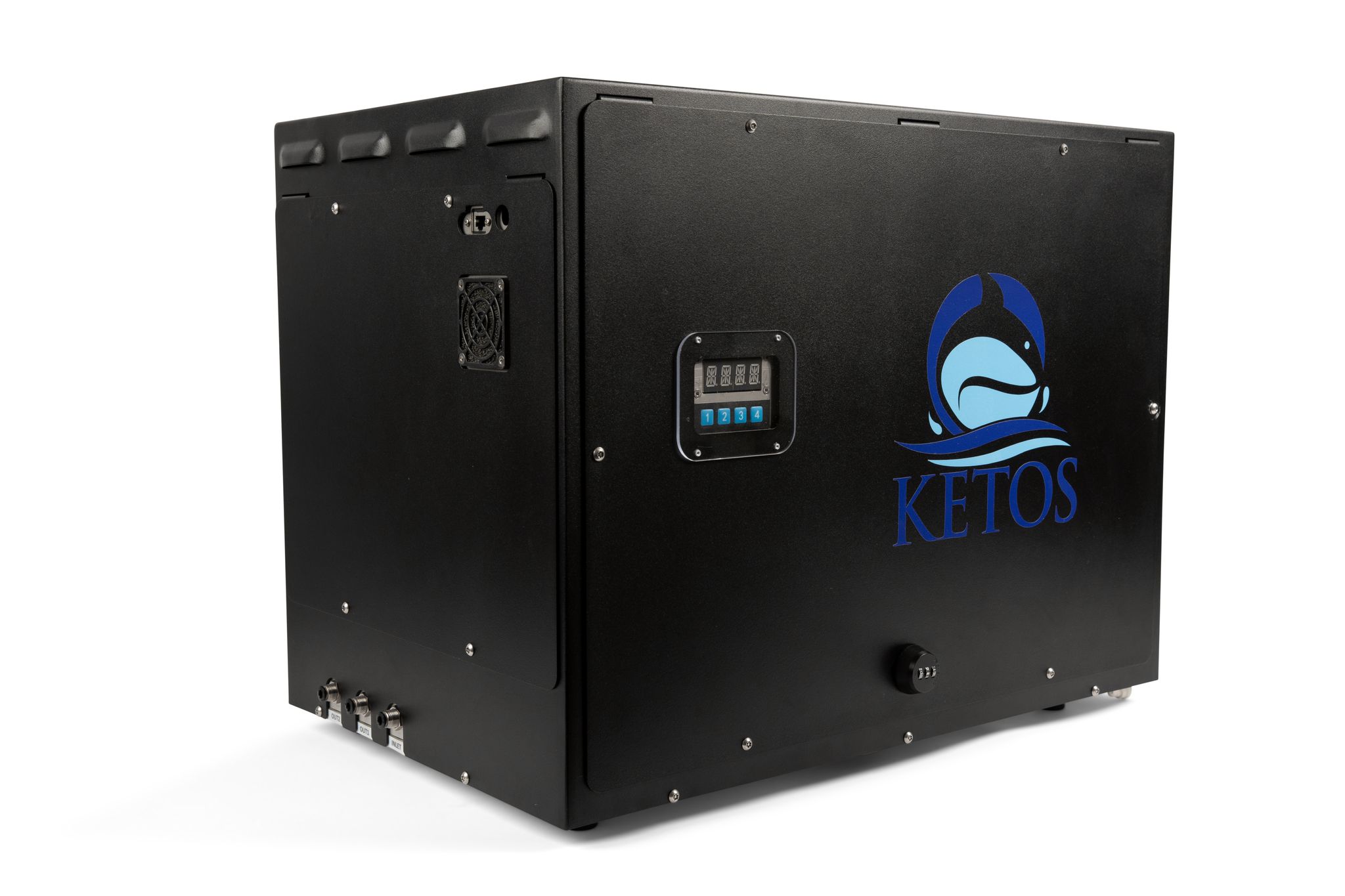 KETOS SHIELD Solution Overview

Ideal for high-frequency water quality sampling, the KETOS SHIELD solution provides operators with lab accurate results for over 30 parameters. Because the KETOS SHIELD is part of a fully integrated solution, operators have access to automated reporting, real-time alerts, EPA-compliant or custom threshold-based diagnostics, custom reports, historical trends, and mission-critical insights by continuously analyzing water data in conjunction with advanced machine learning. The total cost of this solution, including unlimited testing and analysis, is comparable to the cost of 2-4 lab samples per month.
These insights are vital for the public and private sectors and are used for water quality, safety assurance testing, protecting liability, understanding process optimization in industrial plants, improving crop yields and water data for farming, besides overall consumer health.
What Water Quality Parameter Do You Test Most Often?
The KETOS SHIELD remotely monitors dozens of water quality parameters. Which one do your water operators test most often?
KETOS SHIELD Solution Benefits
Eliminate the need for manual water quality testing
No need for manual equipment cleaning, calibration, or maintenance on a daily/weekly basis
Precision, sensitivity, and data accuracy is comparable to 3rd party labs certified as per NELAC standards so that users can leverage the data for applications such as process control, nutrient management, drinking water safety, or water reuse
Early warning system in real-time to enable users to measure, manage and monetize water as a resource
Understand groundwater contamination through active well-water monitoring
Optimize chemical feed costs and manage water reuse efficiently
Reduce costs associated with pipe replacement through proactive corrosion identification
Removing the need for additional 3rd party software for data management or additional integrator for system maintenance and all associated costs
Zero Capex Subscription Service
The KETOS SHIELD solution is offered as a complete end-to-end service for a flat fee. This reduces the complexity of having multiple vendors and integrators for hardware, communications, software, and maintenance, and it gives organizations the opportunity to allocate budget in a way that best suits their needs.
The complete service package helps operators to scale as needed without infrastructure overhead and it includes the following for the complete term of the contract:
Lease for all hardware 
Warranty for all hardware components 
Maintenance and replacement parts as needed 
Cost of connectivity for all the installed devices
Cloud hosting and storage management 
Role-based access for secure data control
Cloud-based analytics available on a web browser or a mobile app
Real-time data visualization with predictive intelligence
Software and firmware upgrades for the devices, connectivity nodes, and the platform
Unlimited platform licenses
Leveraged across a variety of industries and applications, KETOS provides real-time water quality insight so water operators can know that their water meets compliance, performance, and safety standards.
Dozens of Water Quality Parameters Measured
Environmental
(Continuous Detection)

Inorganics
(Scheduled Detection)

Heavy Metals
(Scheduled Detection)

Nutrients
(Scheduled Detection)