Real-time Water Intelligence

Simplify data analysis, controls, and forecasting with data interoperability, automated reporting, alerts, machine learning algorithms, and predictive analytics.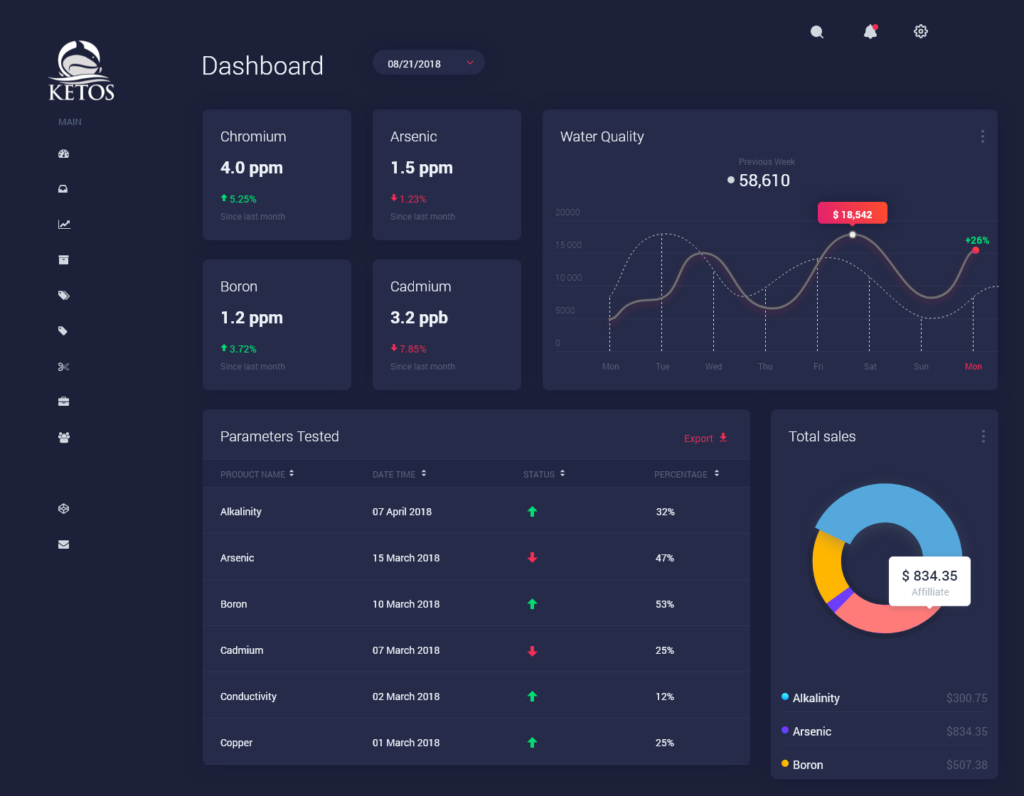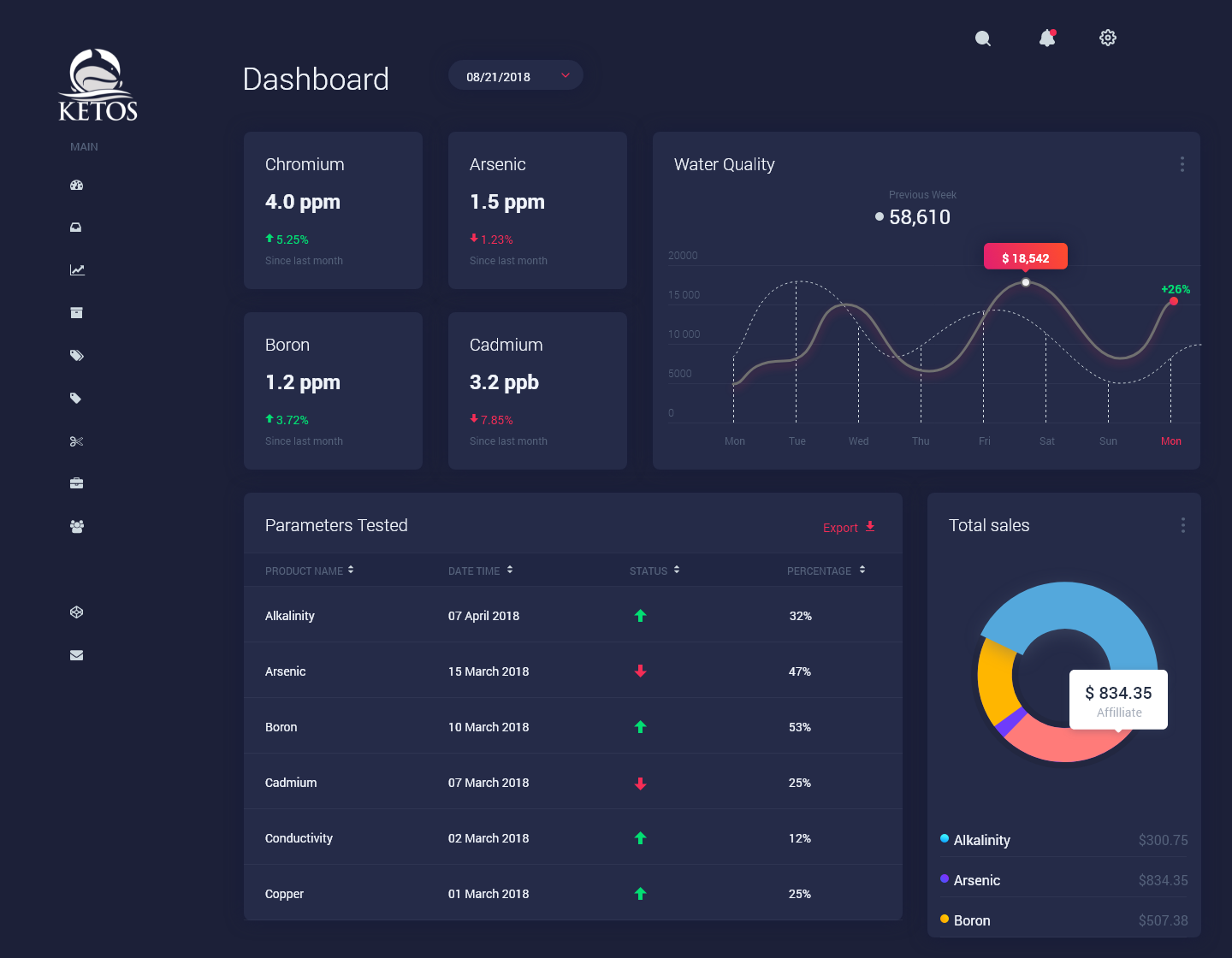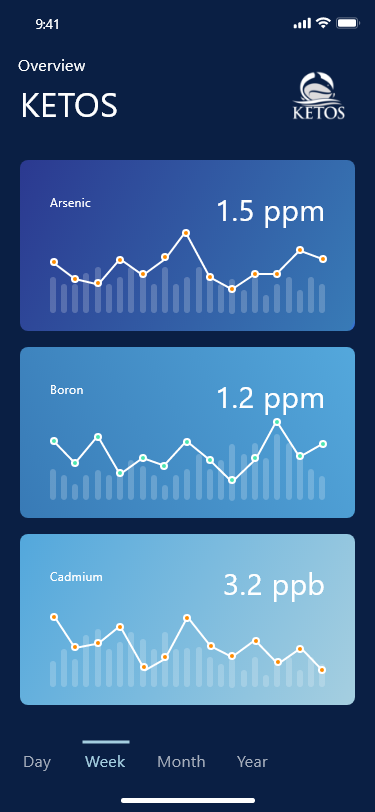 The KETOS software solution includes a number of standard reports and analysis features. Reports and alerts can also be configured to meet your unique requirements so you can analyze the data that matters most to your operation. Water operators no longer need to hire data scientists or figure what to do with large data sets. KETOS automates the collection, aggregation and analysis of relevant data so water operators can focus on process controls and water quality.
Data Warehousing & Interoperability

KETOS is not limited to collecting information only from KETOS sensor systems. Data collected from KETOS sensor systems can be aggregated with publicly available data and existing SCADA system data in a centralized warehouse and leveraged to identify and understand issues related to chemical treatment, public health, process control, food processing, effluent discharge compliance and more.
This centralized approach forms the foundation for automated reporting, threshold-based alerts, and the application of machine learning algorithms so water operators can focus on what they do best.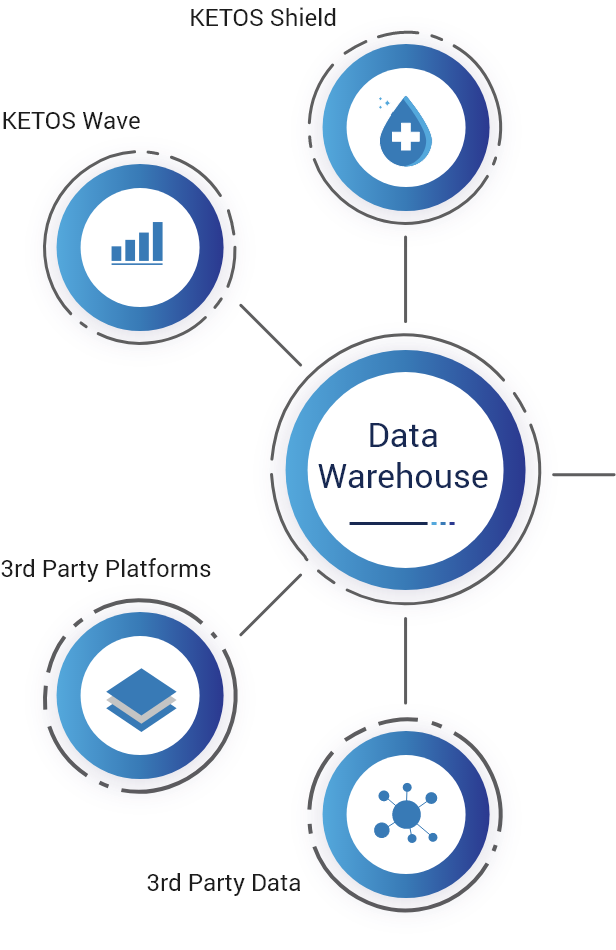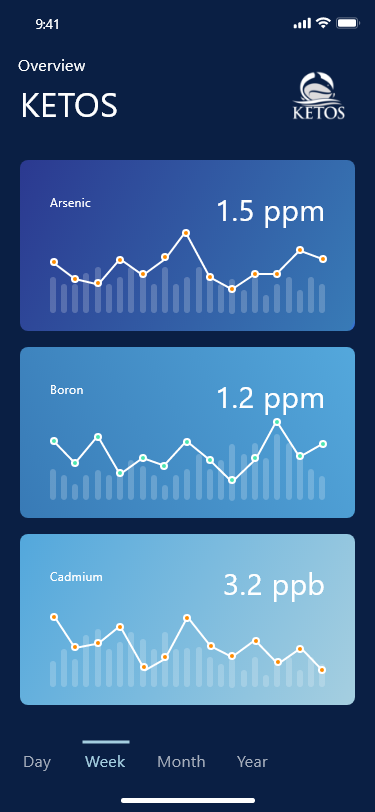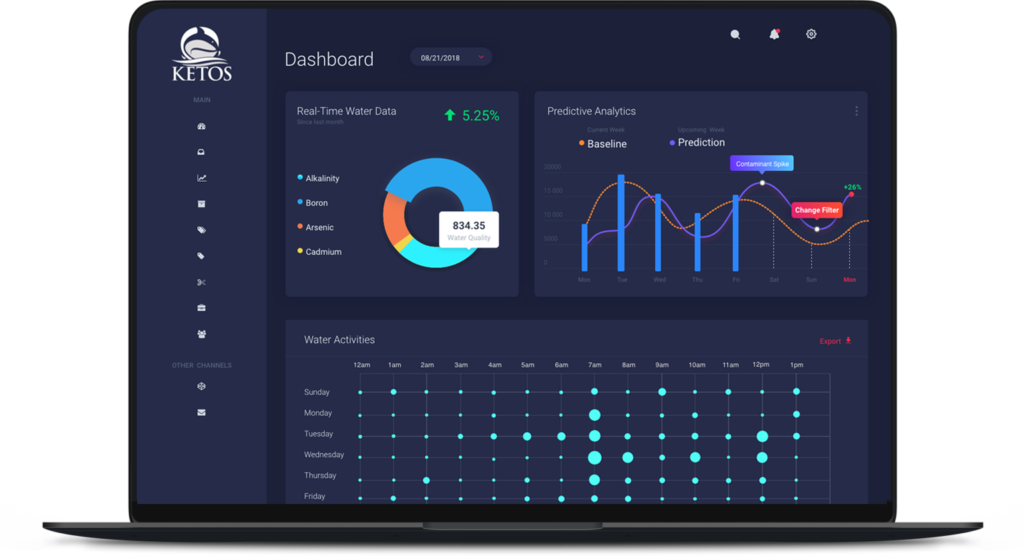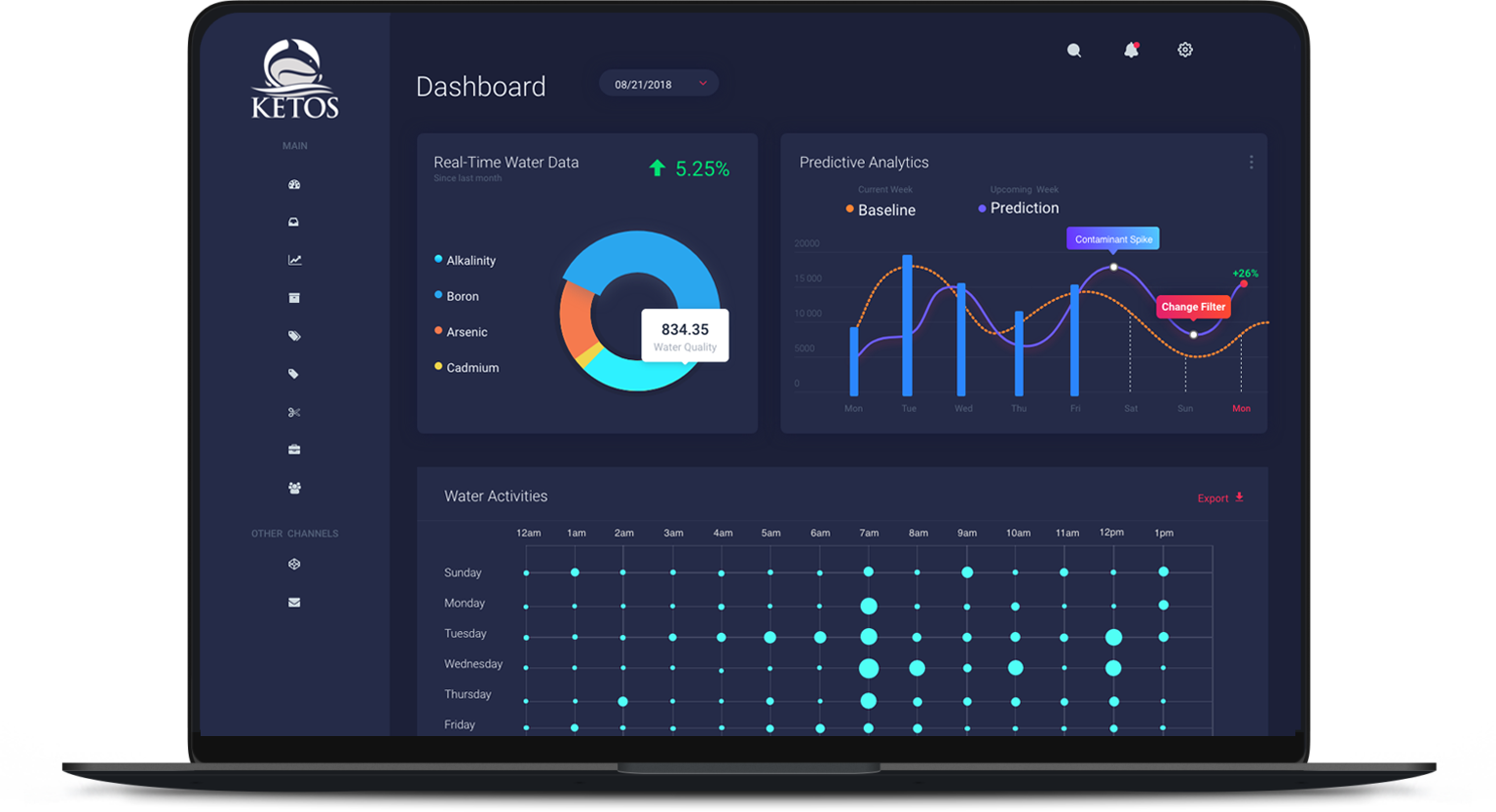 Machine Learning and Predictive Analytics

KETOS machine learning models offer actionable insights by leveraging a comprehensive dataset collected in real-time with precision, sensitivity, specificity and accuracy for parameters like selenium, arsenic, chromium, manganese, iron, nitrates and more.
To date, KETOS has collected tens of millions of data points and that dataset will continue to grow over time. As that data set grows – so to will the power of the KETOS machine learning models. As those models evolve and mature over time, KETOS users will have access to additional reporting and predictive insight.
What Water Quality Parameter Do You Test Most Often?
The KETOS SHIELD remotely monitors dozens of water quality parameters. Which one do your water operators test most often?
Download The Real-Time Water Intelligence Whitepaper