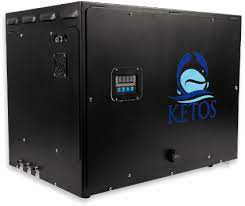 Get access to 30+ water testing parameters (including lead) under one device with KETOS SHIELD. Monitor lead levels in your water on-site and get EPA-compliant, lab-accurate readings in real-time.
As an award-winning smart water management solution, KETOS SHIELD allows water operators to measure 30+ water testing parameters – including heavy metals such as lead. Protect your water supply from dangerous contaminants by setting threshold alerts, customizing dashboards, and getting real-time analysis of your device for complete visibility of your water.
Why Monitor Water for Lead with KETOS
Lead can get into drinking water supplies via plumbing fixtures, lead pipes and faucets. Certain pipes might carry lead via driniking water into a household and pipe fittings and welding solder manufactured prior to 1986 run the risk of containing lead.
In the US, the last two decades have witnessed pressure to reduce exposure to lead in drinking water. Recent ammendments to the Safe Drinking Water Act and the EPA's Lead and Copper Rule have worked to reduce the likelihood of lead entering drinking water supplies and have prioritized the removal/replacement of old infrastructure. However, lead can still enter drinking water due to chemical reactions and corrosion.
There is no safe blood level for lead in young children. Therefore, all sources of lead exposure for children need to be eliminated. Due to this, the EPA has set a maximum contaminant level at zero for lead in drinking water. Even in adults, lead can be harmful at extremely low levels as it is a very toxic metal that has the capability to accumulate in the body over time.
Therefore, it is very important to monitor for lead levels in water. While in many cases, monitoring for lead before releasig it into municipal systems for consumption is important. It's also essential to monitor for lead before using water in food and beverage production. And, because lead can be a by-product of industrial applications (for example, as a contaminant in coal ash ponds in the case of power plants), it's also important to monitor for lead in effluent, to ensure proper remediation before releasing water back into the environment.
Monitoring for lead in your water is just one facet of how KETOS can help your organization improve water quality.