Groundwater Monitoring Systems and Digital Transformation with KETOS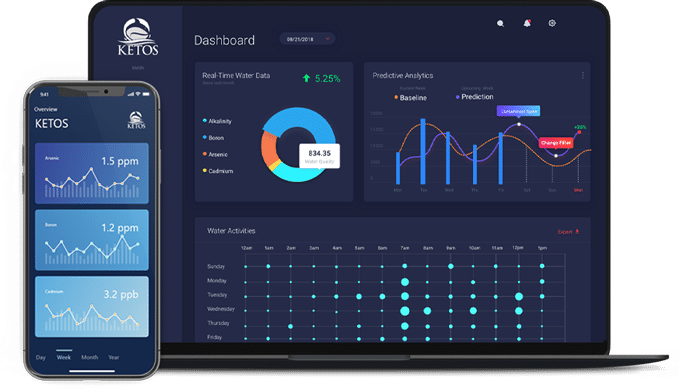 Problems Solved Before They Happen
We help you identify water quality issues before they impact your business. Real-time insight into water quality allows you to be proactive and ensure that you meet safety, quality, and compliance requirements – all while saving time and money.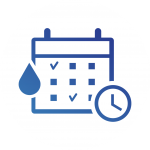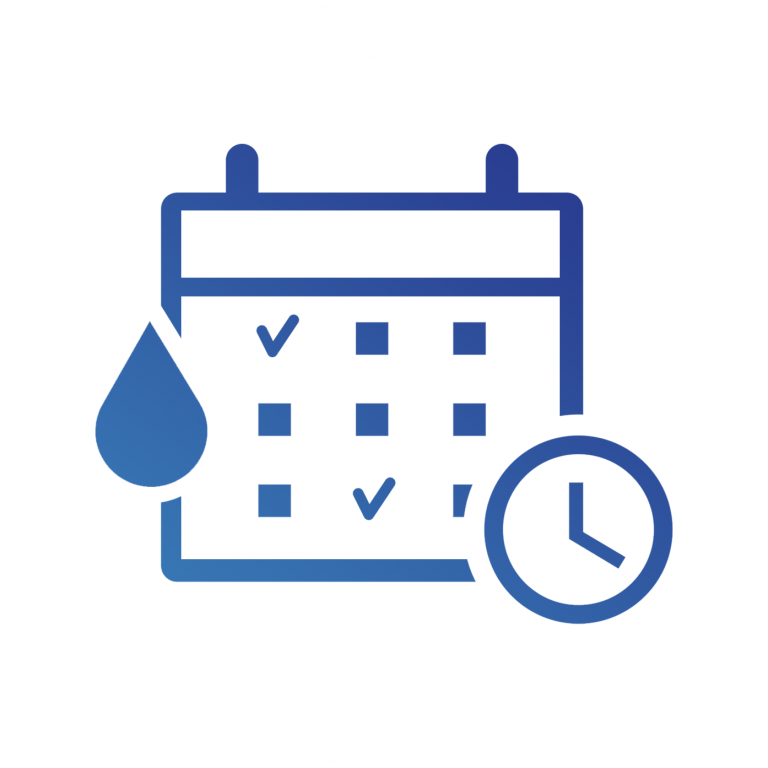 There's no longer a need to rely on operators to grab samples, send samples to a lab, or run tests in the field. Schedule the SHIELD to test water on a schedule that best suits your needs.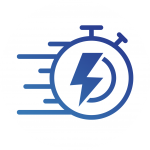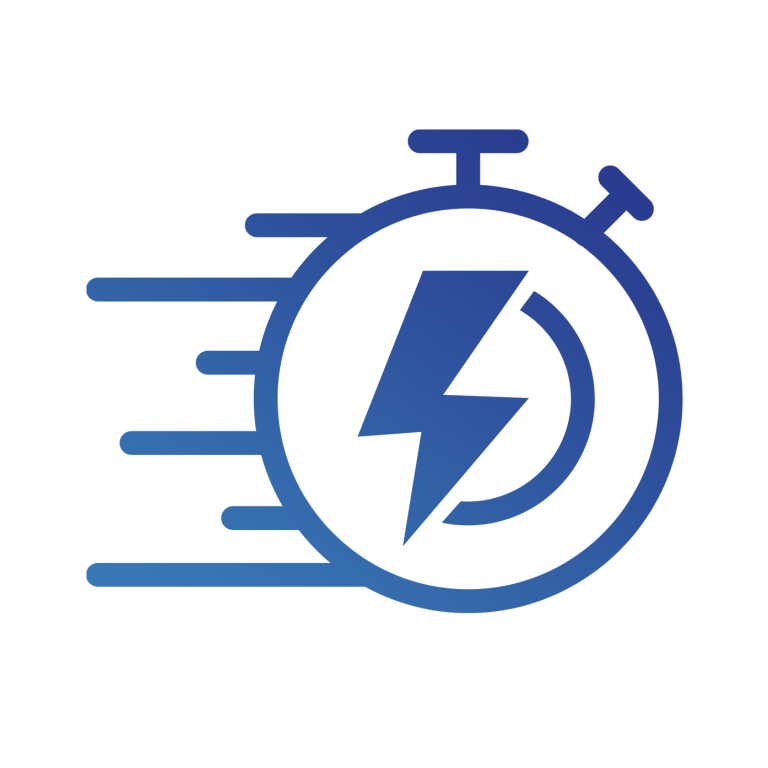 No more waiting for test results. Know if your water meets safety, quality, and compliance standards in real-time.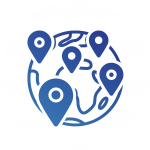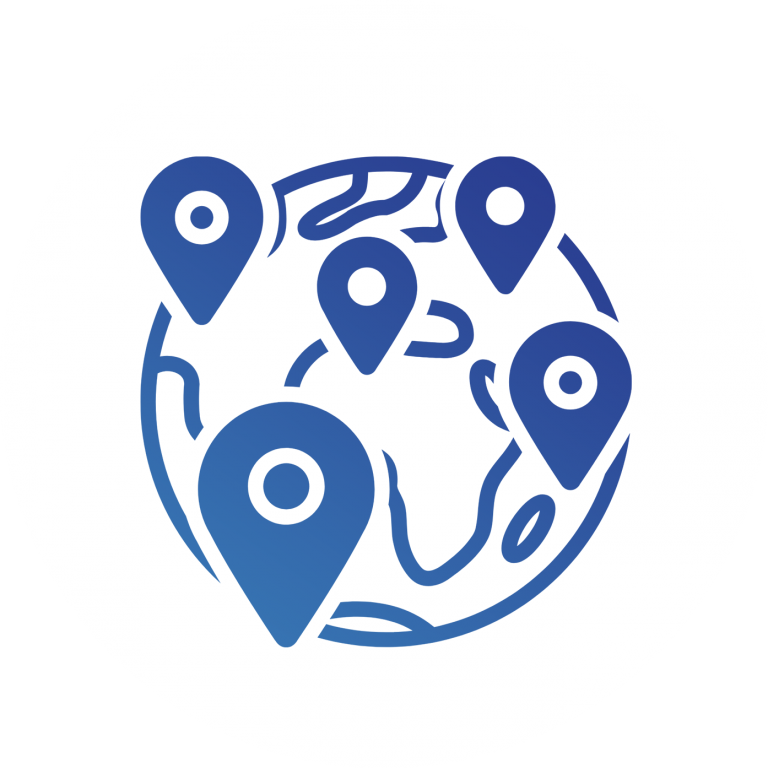 No manual sampling testing, calibration, or clearing required. KETOS is completely autonomous and delivers real-time data to your device – anytime, anywhere.
KETOS: Remote Water Quality Monitoring
Water Quality data in real-time. The KETOS SHIELD autonomously monitors water quality and provides lab-accurate water quality data to the KETOS platform in real-time. No waiting for lab results. No manual sampling and testing. No maintenance. No calibration.
The SHIELD autonomously samples water from any source including groundwater, inlet, process water, wastewater and more. Set up and sampling never interrupt your processes or systems.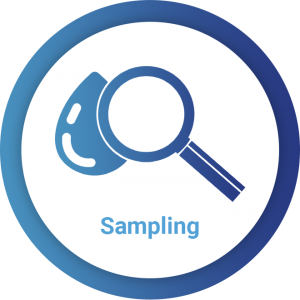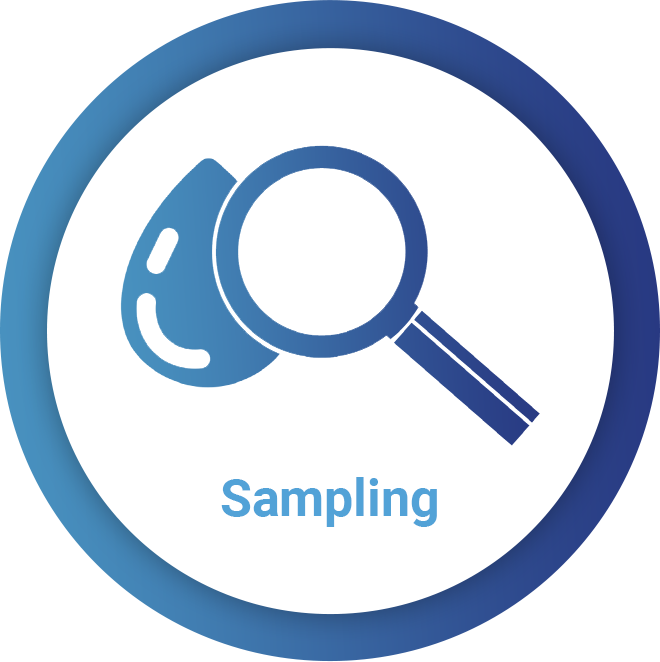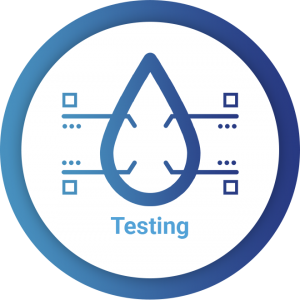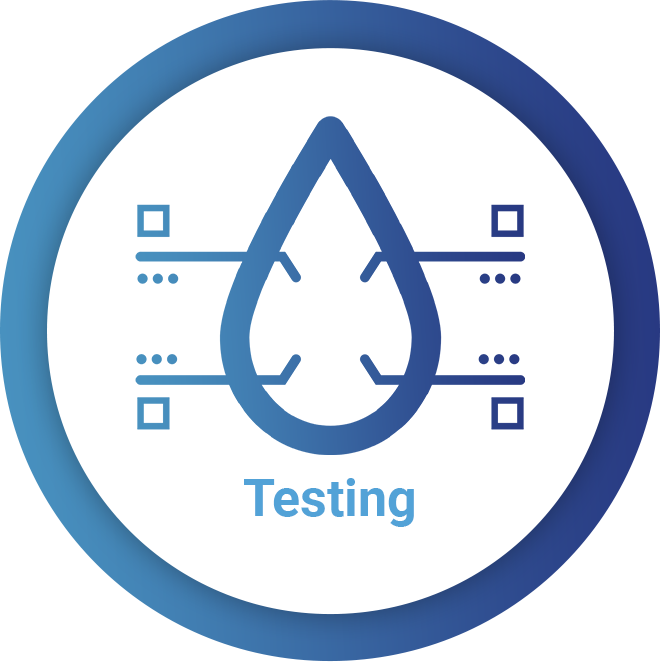 KETOS tests water quality across dozens of parameters including environmental, inorganics, nutrients, and heavy metals and delivers lab-accurate results in real-time. Additional parameters are continuously added.
The SHIELD is a fully autonomous device that self cleans and calibrates without manual intervention.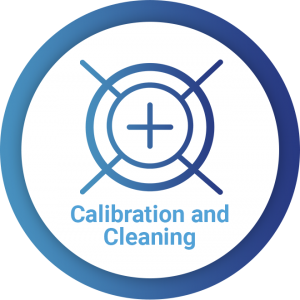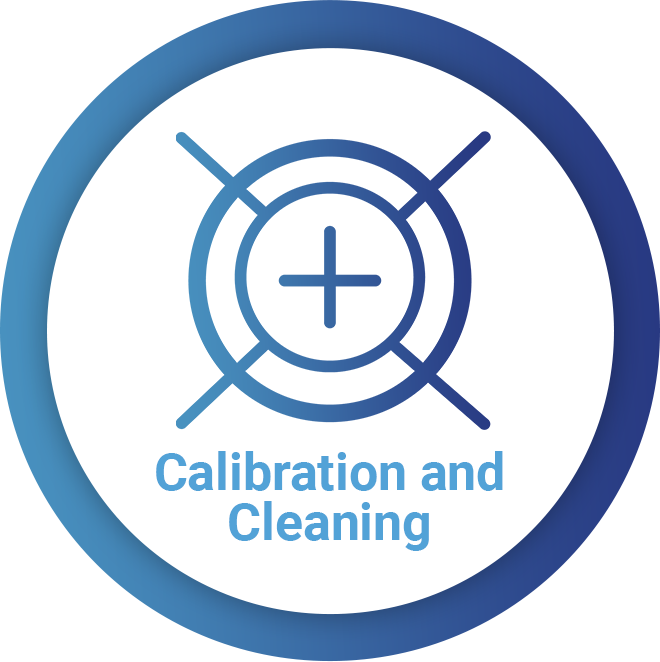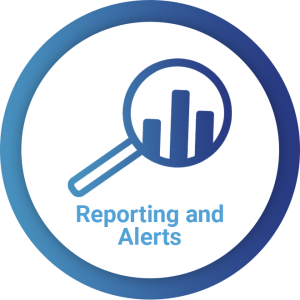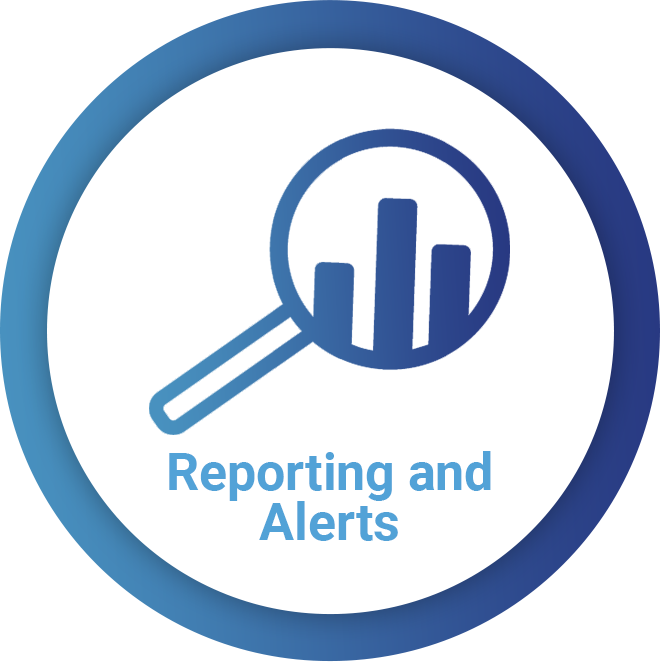 Lab-accurate results are delivered to the KETOS SaaS software platform in real-time. Operators and management have a comprehensive, real-time view of the entire system all in a single dashboard, and threshold-based alerts can be configured and automatically delivered via email or mobile device.
As water quality data is collected and stored in a data warehouse, operators and management are able to analyze water quality trend data and even leverage predictive algorithms over time.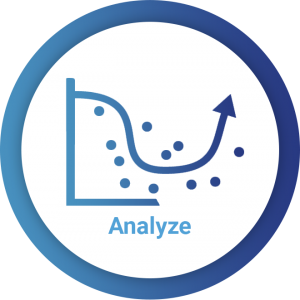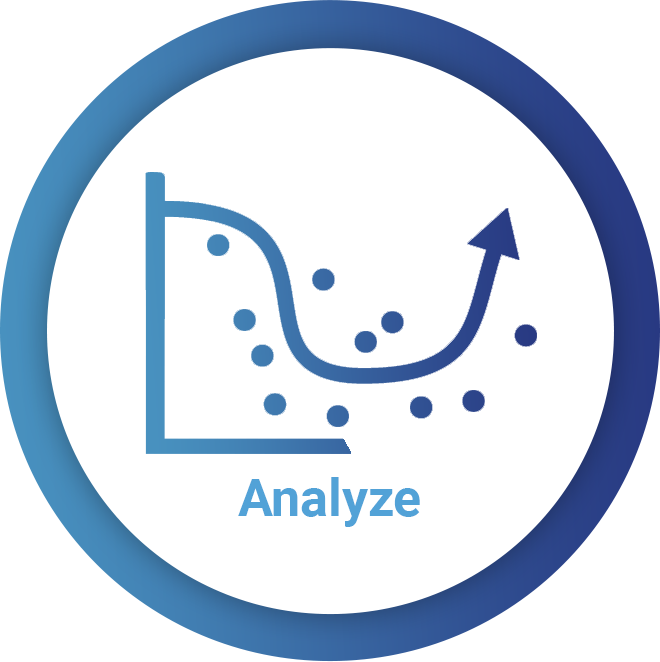 Learn How KETOS Could Work for You
Lab-Accurate Water Quality Data in Real-Time
Our goal is to enable water operators and management teams with the lab-accurate water quality data in real-time so they can make impactful decisions that save time and money. Whether your aim is compliance, product quality, safety, efficiency or savings – KETOS will provide that data you need to meet those targets.














Groundwater Monitoring System
Groundwater monitoring is essential to ensuring the health of communities. However, it's also integral to ensuring the success of local and regional industries, including tech centers, agriculture hubs, and production facilities, as all need ready sources of water to maintain (and grow) operations. However, groundwater contamination or a severe decrease in groundwater levels can have serious repercussions across the economy and in cities and towns as a whole. Groundwater not protected from overuse or contamination risks amplifying issues surrounding drinking water safety, irrigation availability, and the lack of municipal water supplies. 
However, as groundwater isn't as easily visible in the same way as, for example, a lake or river, it can be hard to gauge its levels and general health. That is why it is imperative to monitor groundwater using groundwater monitoring systems while actively collecting, compiling, and sharing data across regions. By having a robust understanding of groundwater's composition, availability, and general health, communities can make more informed decisions on how to treat effluent and protect water levels (either through reuse and water recycling initiatives or water reduction practices).
Organizations like the USGS National Groundwater Monitoring Network are working to understand groundwater levels and health better. They're not only compiling information from various sources; they're working to make it more publicly available to help communities understand their water better.
Groundwater Monitoring Networks in the US
The NGWMN (National Ground-Water Monitoring Network) is a survey of groundwater monitoring stations and wells across local, state, and federal networks across the United States. As of 2020, 14,378 water level monitoring wells and 3,408 water quality wells are being observed from dozens of contributing agencies. 
Public information and basic statistics are available via the Office of Groundwater under the USGS Groundwater Watch initiative. While a previous website housing the statistics was recently deprecated (as of February 1, 2021), an updated replacement is underway.
It's essential to understand the state of the country's water quality and availability to help protect against shortages and to alert communities to water quality issues. USGS groundwater monitoring network initiatives build a better national snapshot of the state of America's groundwater health. Currently, for example, according to the shared information across the nation, it is widely understood that water levels are classified as much below normal levels in many areas. This is primarily due to an ongoing drought in the country's southwest.
However, much of the monitoring currently being done does not happen in real-time or regularly. There is no standardization across departments or across state, country, or federal agencies. This can make it challenging to understand the state of water in real-time and over the course of seasons or even years. 
With the advent of more digital water technologies, automation, sensors, machine learning, and AI, groundwater monitoring systems can be more active and more up-to-date in their data so that water analysis on a national scale can be more accurate and more actionable. 
Groundwater Monitoring Methods: What are the Current Approaches?
In the 1970s, the United States Congress enacted significant legislation to protect groundwater quality. Many programs, such as the Resources Conservation and Recovery Act (RCRA), are administered under the EPA (Environmental Protection Agency). However, other agencies, both at the federal, state, and local level may also require groundwater monitoring and testing and may have varying types of regulations. 
Groundwater monitoring methods have traditionally been via manual sampling. Since manual sampling requires physical personnel, it's historically been slow to sample, test, record, and disseminate results. This is especially true if the wells are geographically far apart or in rural or hard-to-reach areas. 
Groundwater monitoring system methods include not just monitoring for water quality but water depth as well. For example, if a well is measuring water quality at different levels of stratification, a single well may have various data points that need to be collected and observed. This would be in addition to local and federal monitoring requirements.
Testing must be carried out often and at regular intervals to get the fullest picture of the monitored water's general health. Standard readings taken at predetermined times provide a much healthier groundwater visualization. It can help organizations and governmental bodies understand, for example, what may be causing a water's rise or fall, where, when, and how contamination may be entering the water supply, and how environmental factors correlate to groundwater health.
Unfortunately, current groundwater testing methods cannot keep pace with the monitoring demands. Groundwater datasets end up being too far apart or too irregular. The good news is that technology is rapidly changing and making it easier for groundwater wells to benefit from such advances as sensors, automation, machine learning, and AI. Solutions can also better test for a wide variety of parameters; some can even self-clean and self-calibrate.
There is a use case for groundwater monitoring system technologies that continue to show the promise of leveraging autonomous solutions and IoT sponsor innovations. KETOS, for example, is a modular piece of hardware linked to cloud-enabled software. This product allows groundwater monitoring to occur autonomously in remote locations and across broad geographical areas. With technology that automates the sampling process, water operators testing groundwater wells can program their tests to sample and process groundwater at regular intervals and send the readings directly to any mobile device. Readings are captured at more frequent intervals, allowing personnel to get a complete 360-degree understanding of the health of the surrounding groundwater and to act on readings in real-time. 
With digital assets like KETOS deployed, it becomes easier to share information. Datasets are generated efficiently and can be cataloged and kept as historical records of past tests to make referencing findings and comparing datasets across time more manageable. It also helps improve transparency in the monitoring processes and makes disseminating information much easier across public and private institutions. The standardization and centralization of datasets also make it easier to ensure testing is done correctly and universally across regions which helps keep findings more accurate and reliable. 
The introduction of groundwater monitoring into existing systems can therefore provide a more holistic local, regional, and national view of groundwater health and availability that can help dictate how groundwater resources can be allocated, which contaminants to test for and treat in specific areas, and if regulations need to be adjusted or created to protect groundwater resources. 
Groundwater Sampling Guidelines
The main issue with groundwater sampling guidelines is that there is no universal approach. Monitoring protocols may be slightly different depending on which authority the groundwater well falls under. There are also variances in the type of groundwater monitoring (for example, a superfund site might have a different set of guidelines). For example, groundwater wells may be under the purview of the EPA, USGS, or any other regional or community organizations. Private organizations may also test and observe groundwater for a variety of reasons. Therefore, while there may be standard ways to pull and test samples, groundwater sampling guidelines are not necessarily standardized regionally or nationally.
Groundwater sampling is often a manual endeavor as well, with personnel needing various items in the field to simply test one well. 
For example, a field manual for groundwater monitoring system sampling could have the person collecting manual samples have the following items to handle the groundwater sampling process:
Water level and yield measurement tools

Handheld devices and cleaning/calibration tools

Various sample containers, beakers, pipettes, labels, waterproof pens

Coolers for ice and water samples 

Safety equipment 

Groundwater sampling field sheets, well schedules, and chain of custody forms 

GPS Unit Notebook computer downloaded with pertinent county data 

County and topographic maps 

Pertinent GW database printouts for the region 

Observation well books and copies of drillers' reports 

Cellular phone 

Extra batteries

Should any item turn up missing or if handheld devices have not been carefully cleaned and calibrated, a full day or more of work could be lost in terms of collecting samples in the field. One standard sampling guideline is the strict chain of custody that must be respected and documented. Otherwise, results could be thrown out or lost, requiring re-sampling. Samples that go to third-party labs must be carefully stored and accounted for, and even then, once delivered to the lab, days or weeks can go by before results are finally released. 
Observation Well vs Monitoring Well in Groundwater Monitoring
A variety of wells may be used for observation and monitoring. Monitoring wells and observation wells are interchangeable terms. There are also production or water wells used for sampling and obtaining water.
The quality of water can vary from well to well, according to its purpose. Some are drinking water quality, while others may cover agricultural or industrial purposes. For example, the use of the well or the surrounding groundwater would dictate what parameters need to be monitored, with drinking water needing the highest quality and the closest monitoring.
The issue with groundwater monitoring system wells is that they often pass through multiple levels of water-bearing strata and can provide a pathway for transferring poor-quality water or contaminants into other groundwater areas. By their very nature, monitoring wells are purposefully placed in the regions that may or are affected by contaminating factors; they can pose a threat to the surrounding groundwater quality – that is, unless they are under careful construction, remain unaltered, and are maintained and adequately destroyed when they reach end-of-life.
Three types of monitoring wells monitor subsurface water (or saturated zones):
Individual (a single casing string within the borehole). Individual casings can be designed to gather water from more than one aquifer and may have multiple openings. This may prove to be a preferential pathway for pollutants or contaminants. Some regulatory bodies prohibit the use of multi-level monitoring precisely to avoid cross-contamination that can affect data quality.

Nested (two or more casing strings within the same borehole). Nested monitoring wells can be difficult to construct. There must be multiple casings in the same borehole under careful construction to ensure the water-bearing zones for each casing are hydraulically isolated. Some agencies prohibit the use as it is unclear if water-bearing strata can be appropriately isolated and/or if annular seals are effective in a nested well set up.

Clustered (individual monitoring wells situated close together in a "cluster" to obtain water from different aquifers or zones. Cluster wells tend to get water from various aquifers. They monitor groundwater conditions at varying depths in the same general area. 
To avoid contamination, users must carefully build groundwater monitoring wells to prevent the likelihood of contamination.
As groundwater monitoring systems rely on more automated digital technologies, digital solutions, including machine learning, AI, and sensors, can help monitor the groundwater and the wells. This may also allow water monitoring programs to understand the excellent infrastructure's general health to better protect samples from contamination events based on incorrectly installed wells or failing infrastructure.