One of the central themes of  WEFTEC 2019 last month was building a diverse water workforce for the 21st century. This starts with engaging and helping new members of the workforce thrive.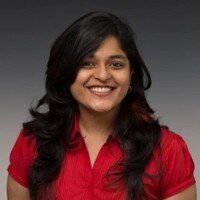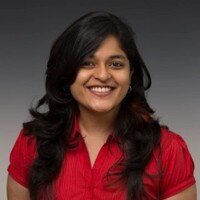 We sat down with one of KETOS' first interns, Aditi Padhye (who is now a full-time R&D Engineer), to discuss how her internship at KETOS set her up for a career with the company, how the company's mission empowers her in her role and how access to, and engagement with, company executives helps each employee understand the impact they are making, leading to high job satisfaction.
How Did You Learn About KETOS and the Internship Program?
I went to college in New York state and was in the thick of my job search. I was visiting friends in California and although my educational background was in chemical engineering, I decided to attend an IT conference. Meena Sankaran (KETOS' CEO) and I both happened to be attending a talk on smart metering and ended up talking after the session. My internship started in May 2017 and ran through that Summer. At this time, Meena was the only employee fundraising for her seed-round. There was a group of us who worked evenings to help get KETOS off the ground. After the seed-round came in, those of us who had been with the company were extended offers for full-time jobs.
How Would Someone Interested in Interning with KETOS Today Get Involved in The Program?
Generally, our interns come through referrals from our various networks. We also have a tie-up with UC Berkeley where students from Canada, Singapore and other international destinations intern at companies in Silicon Valley. Many of our interns come through that program as well.
How Many Interns Does KETOS Generally Have at One Time? Is It Common For Interns to Stay For More Than One Semester? What Roles Are They In?
Generally, we have 6-10 at a time; 4-5 would be from our program with UC Berkeley and 3-4 through referrals. Typically we have a class of interns each Summer. The students going back to school would only be on for the summer as they are here for study abroad programs, while other interns could stay on. We've hosted interns across all our departments' software, mechanical, electrical engineering, as well as marketing and research.
What Were The Responsibilities Of The Intern Role?
The team will come up with a list of all the projects that they hope to have intern support on. Interns can pick the projects that are most interesting to them from the pool of available projects. This ensures that the intern would be engaged in their projects. One of my first projects was a competitive audit and data-related work to find contaminant levels across the U.S. and India. Each week interns present within their teams on what they were working on. This level of engagement is an amazing experience to have right at the beginning of your career.
What Type Of Training Did You Have Onsite at KETOS For The Internship? Do You Feel Your Academic Programs Also Helped Prepare You For The Role, Or Most Of What You Needed To Know Was Learned On The Job?
Given that KETOS is doing something no one else is doing, I learned more on the job than I could in grad school to prepare me for this role. Sound knowledge of all the basics we learn through school definitely was a big plus, but it wasn't everything that was required. In addition to the on-boarding to cover the company, protocols and safety training, every employee here loves to discuss and explain what they are doing from design to engineering. Being able to work on new projects and benefit from the mentorship of senior leadership is what makes this internship so valuable.
Who Were Your Mentors Within The Company? What Kind Of Access Did You Have To Senior Leadership, Participation In Company Meetings, Strategy Discussions, Customer-Facing Scenarios?
We work in a completely open office – from the CEO and down and the philosophy is to help each employee learn as much as possible across the company. Questions and open dialog are encouraged. In fact, we have sessions with our CEO, Meena, where we can ask her anything. In addition, she takes the time to participate in weekly and monthly activities as a team with the employees from lunch outings to hikes, movie nights to Karaoke.
What Was Your Favorite Experience?
The work culture here. I feel spoiled that I work with a group of people who feel like family. If there is a problem, everyone comes together to solve it. It is always a collective effort with focused execution. I also love the team bonding. People here are not just here for a paycheck, they are here for a mission, to do the work they are doing, and that makes a huge difference.
How Did You Decide That KETOS Is Where You Wanted To Launch Your Career?
It was a very easy decision to make. In other internships, I would check in with my manager in the morning, work on a small part of a project in my cube, and then check in again before leaving for the day. Here, I was trusted and challenged to work on bigger problems, and projects that truly made a difference. I loved this level of responsibility and communication. It is a privilege to work on something you like with people you like to work with.
How Did The Internship Program Prepare You For Your Full-Time Role, And What Is Your Current Role?
It was a seamless transition. I found that the roles were fairly similar at the initial transition – a different job title didn't matter that much. This speaks to how well the internship prepares you for a full-time role.
What Advice Would You Give a College Student Who Wants to Break Into The Water Industry?
If you want to work full-time after your internship – work hard, hustle, and learn as much as you can. Show that you are proactive and the value you can add. Ask questions and try to get to know the people you are working with. Work with a start-up if you can, it is one of the best schools you could ever ask for.
Many engineers don't go to school with the intention of working in the water industry, but it is a cause that is close to many people's hearts. When they find out about companies such as KETOS and the mission, that's when they decide to bring their skill set to this industry.
If you are interested in learning more about the internship program or applying for a spot in our Summer 2020 program, email [email protected].